About Techstars Startup Weekend
Techstars Startup Weekend is a global community of local event organizers in more than 100 cities in the world to inspire, support and empower aspiring entrepreneurs in a 3-day program.

Startup Weekends are events designed for those who are interested to (co-)start a startup.

Transform a rough idea to maturity in just 54 hours! Pitch your idea or join an idea that you are passionate about.

Find awesome like-minded people, grow your network & learn new skills.

Test your assumptions, conduct market research, tune your business model, develop your demo or prototype.

On Sunday, pitch your startup concept to a jury & public audience, get feedback - and maybe your own startup will be born this weekend!
About Startup Weekend Bremen

Why Startup Weekend Bremen HEALTH?
Awesome playground!
155,000 people work in the Bremen & Northwest metropolis in the health sector; That is 12% of the total workforce. There are numerous research institutes, universities and other training facilities ensuring dynamic talent in the regional health care industry.
But I'm not in the HEALTH business - is that event for me?
Innovation is not possible without diversity and influence from different disciplines. A startup weekend works by a variety of skills and experiences.
Designer & creatives, software & hardware developers, business & industry experts, people with ideas & co-founders, students & professionals meet at Startup Weekend Bremen HEALTH to form teams and work on startup ideas.
Is everyone supposed to pitch business ideas?
No. It is entirely your choice to pitch a business idea or join the team of an idea you believe in. Either ways, we want you to enjoy this exhilarating experience of building startups.
Your idea should be something you have not previously worked on. The idea you pitch and the problem you set out to solve can span social, educational, financial, environmental, or other issues. Over the course of the weekend you'll be challenged to create a prototype of your MVP, or minimum viable product, that fits the needs of your target customer. You'll get feedback, iterate, and likely pivot your approach entirely!

About this ONLINE Edition
As much as we would loved to make this HEALTH edition like we've done Startup Weekends in the past, we'll put in all our energy to create an awesome online event experience :-)

Do I register only myself or do I have to register as a startup team?
Register yourself. You can't register as a team. Don't worry if you don't know anyone attending. We will help everyone form groups, and there will be lots of possibilities to mingle and get to know other attendees. If you have friends that also register, don't expect to be in a team with them since Startup Weekend team formation is a dynamic process shaped by the passion of the attendees for an idea and by the skills/backgrounds needed to form a complementing strong startup team.


Register here: http://tickets.startupweekend-bremen.de
How big are the teams?
Teams of 3 to 5 members are the ideal number for optimal results.

What is the language of the event?
The event moderation will be in English. You can discuss with your teammates and mentors in the language of your choice.
Will we get support?
Experienced founders, experts & coaches will support you.
Click here to see the profile details of the mentors, jury & orga crew

What is the event schedule?
The event starts on Friday, March 19th, at 5:00pm & ends on Sunday, at 8:00pm.
Click here to see the FULL SCHEDULE for Startup Weekend Bremen HEALTH - online Edition:
SCHEDULE OVERVIEW

(might be subject to minor changes)
FRIDAY

SATURDAY

SUNDAY


TICKETS:
Tickets are limited to 50 attendees - first come, first serve.
Register here: http://tickets.startupweekend-bremen.de
THANKS TO OUR
STARTUP WEEKEND HEALTH

SUPPORTERS

They support this Startup Weekend Bremen HEALTH event
GOLD


THANKS TO OUR
BREMEN-STARTUPS.DE

SUPPORTERS!

They support all activities & events from bremen-startups.de on an annual basis
Global TechStars Startup Weekend Partners
Global Startup Weekend Partners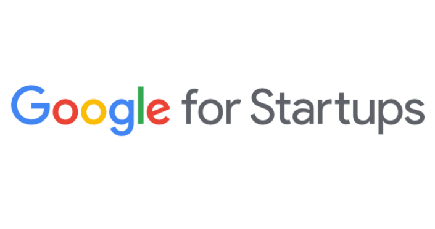 Google for Startups
Google Cloud Platform helps startups build web/mobile apps and is offering participants $300 in credit to build their apps (link can be found
here
). Teams can use
Google Trends
+
Market Finder
to test if there is a growing demand for their product and in which markets.
> $300 USD in cloud platform credit
> Register at
cloud.google.com/free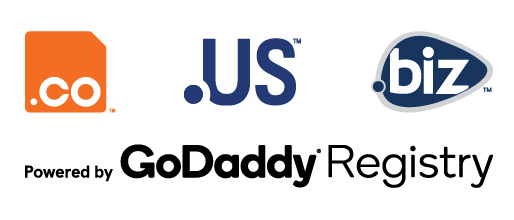 GoDaddy Registry
GoDaddy Registry provides a domain name that many innovators and entrepreneurs all over the world use. As part of our partnership, each participant can register a free domain name with GoDaddy Registry (.co, .us, .biz). Read more
here
. Redemption codes will be given to participants by the organizing team.
> 1 x free GoDaddy Registry domain, per person
> Participants can redeem the code from:
startup.co
For more information, visit GoDaddy Registry's
site
or reach out to
support@porkbun.com
.